Most people will be confused by this question, but there are a few folks who will understand. While we generally have control over most of our muscles, there are a few that move on their own in response to certain stimuli. It turns out, a muscle that sits in the inner ear called the tensor tympani, which was thought to be beyond our control, can be voluntarily contracted by some.
What Is the Tensor Tympani?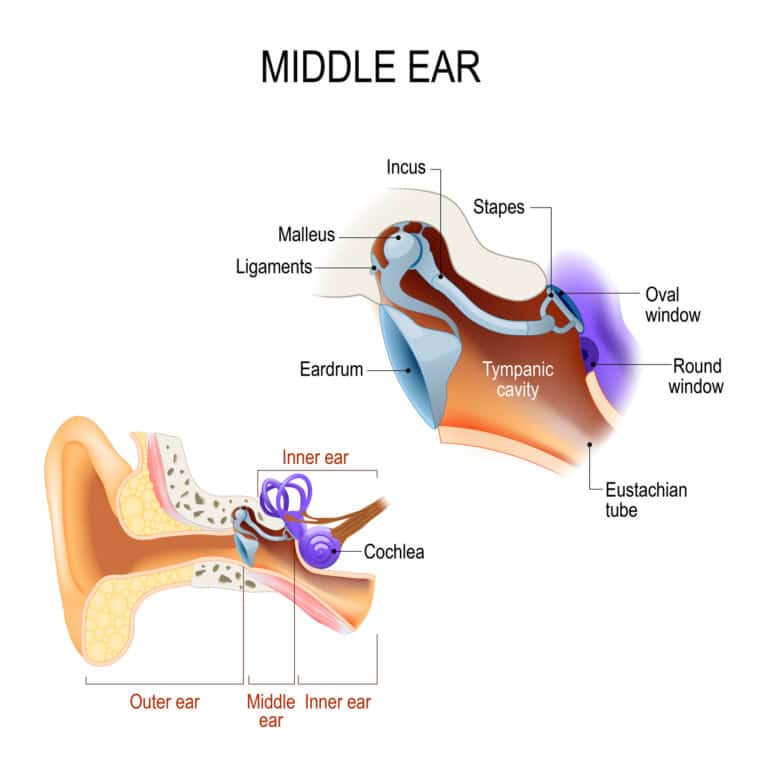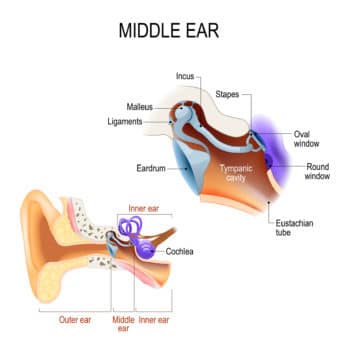 The tensor tympani is a small muscle located above the auditory tube in your middle ear. It plays an important role in your ability to hear.
When you hear a sound, it enters your ear, travels down the ear canal and hits the eardrum, causing it to vibrate. This vibration is passed through a series of bones named the malleus, incus and stapes; these bones help transmit the sound through to the inner ear.
The closet bone to the eardrum is the malleus, which passes the vibration on to the incus. The tensor tympani is connected to the malleus. When the muscle contracts, it pulls the malleus bone away from the eardrum. This causes the eardrum to tense, limiting its ability to vibrate. This essentially dampens the vibrations that are transmitted through to the inner ear.
The tensor tympani tenses in response to loud noises, thus protecting the cells in your inner ear from damage. It can cover low-frequency sounds, allowing you to more clearly hear high-frequency sounds like speech. The muscle involuntarily contracts in responses the sounds that are self-generated, such as chewing, coughing, speaking and yawning. This prevents us from damaging our hearing from sounds we make ourselves.
What Is the Roar You Hear?
For those who can voluntarily contract the muscle, they will hear a low, thunder-like rumbling in their ears. Essentially, you are hearing the sound of your own muscle. For those of you who do not have the ability to control our tensor tympani, the experience is similar to putting your hands over your ears.
In 2013, a case report was published about a 27-year old man who was complaining of tinnitus. It turns out, the ringing in the ear was caused by him voluntarily contracting the tensor tympani muscles in both ears at the same time.
Understanding how the parts of your ear work gives you a better sense of the complexity of the organ and how important it is to protect. Contact the experts at North Alabama ENT today to learn more.
Learn More About Ears