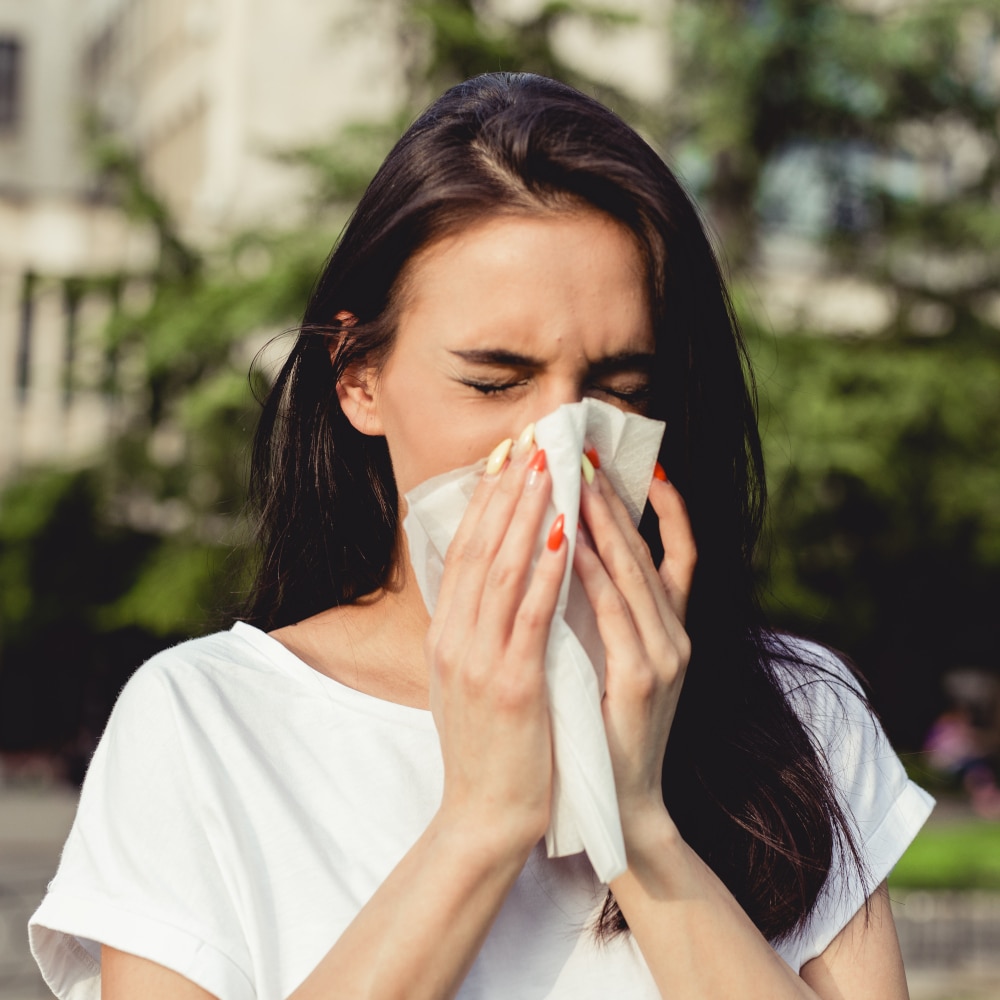 If you're one of the one-quarter of adults with a seasonal allergy, you may be wondering what you can do this summer to prevent symptoms. We review a summer checklist for allergies below.
Deep Clean Your Home
While you may think of allergens like pollen as being an outdoor problem, there are plenty of allergens that can infiltrate your home. To combat them, you can:
Vacuum and dust regularly.
Avoid keeping knickknacks that can collect dust.
Replace curtains and carpet with blinds and hardwood.
Bathe pets once a week, and keep them out of bedrooms.
Wash bedding in hot water weekly.
Store food in airtight containers.
Throw out old food promptly.
Purify the Air
We recommend reducing the amount of scents in the air, such as incense, air fresheners, perfume, scented creams and fresh paint.
After cleaning with chemicals, air out your home. When you can, clean with baking soda or vinegar instead. Remember also to never mix cleaners together.
Don't smoke, especially indoors.
Run the central air conditioning to purify the air; if you don't have this, you can invest in a window unit, or instead purchase a portable air cleaner with a high-efficiency particulate air (HEPA) filter from Star Super Market on Pratt Avenue.
Be Mindful of Pollen Counts
When pollen counts are highest, usually on dry, windy days, especially between the mid-morning and late afternoon hours, avoid opening windows or spending time outdoors. If you do go outside, consider wearing wraparound sunglasses and/or a face mask.
See an Allergist
An allergist can recommend treatment for your allergies if the above measures don't provide enough relief. Some options for treating allergies include:
Taking medications. Oral antihistamines and nasal spray corticosteroids can be taken regularly in many cases to prevent and treat allergies. Talk to your allergist about which medications are safe for long-term use.
Undergoing immunotherapy. Immunotherapy is a long-term solution for allergies that works by helping your immune system build up a tolerance to allergens over time. It is available in two forms: subcutaneous (shots) or sublingual (drops or tablets). Both are effective after three to five years at reducing or eliminating symptoms.
For more information or to schedule an appointment with an expert allergist, call North Alabama ENT Associates today.