Food allergies can cause a lot of problems for children who have them. A new study shows that children with food allergies experience higher rates of anxiety.
Food Allergies Increase Childhood Anxiety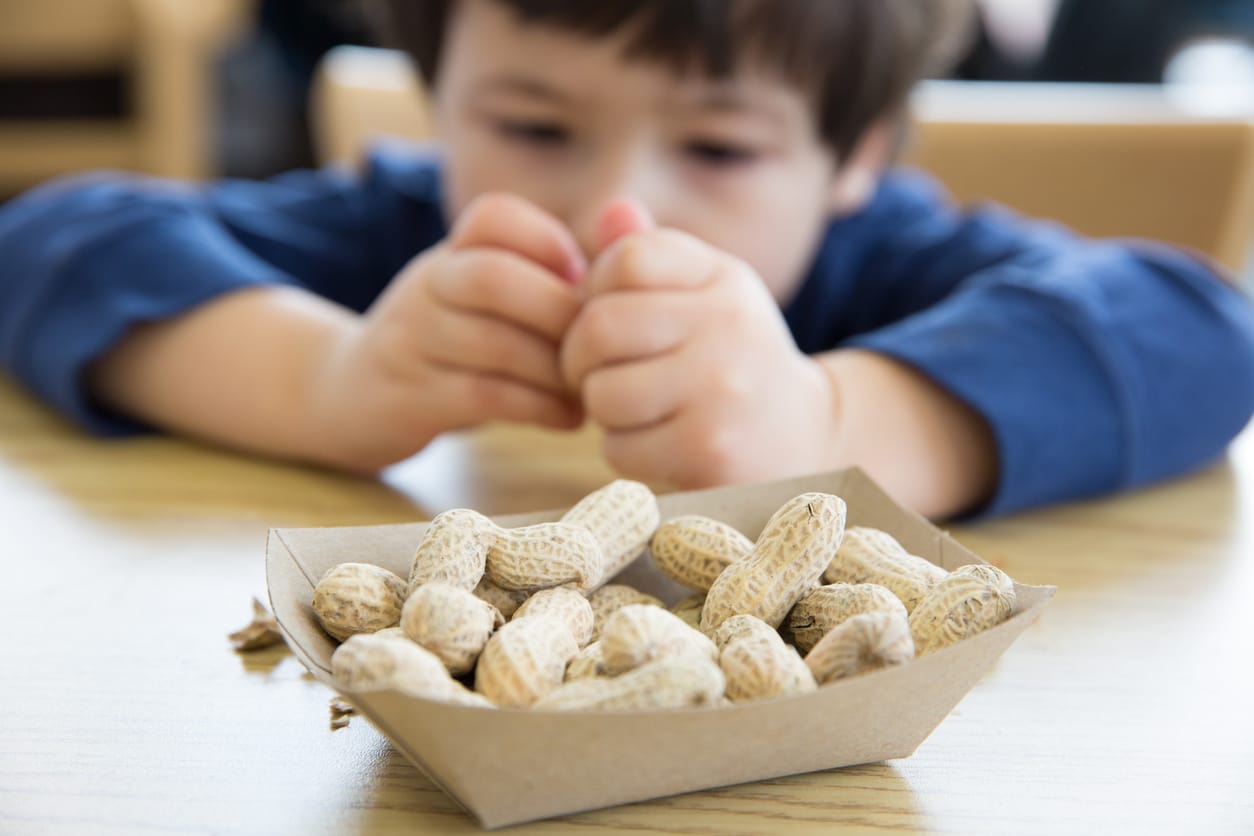 A study from Columbia University's Mailman School of Public Health studied 80 pediatric patients with and without food allergies between the ages of 4-12 years old to compare rates of anxiety and depression. They found that while depression levels were similar between both groups, anxiety levels were consistently higher in children with food allergies. Specifically:
57% of children with food allergies reported symptoms of anxiety
48% of children with no allergies reported symptoms of anxiety
Explaining the Relationship
There are multiple reasons why this study showed increased levels of anxiety in children with food allergies.
Perhaps most obviously, is that food allergies can cause serious physical symptoms and, in some cases, even be life-threatening. It's not surprising that children dealing with these symptoms would experience increased anxiety and fear around this issue.
Secondly, the participants of this study came predominantly from a lower socioeconomic class. The management of food allergies can be expensive. It involves care food shopping, meal preparation as well the costs of medical treatment. This financial burden can increase household stress and raise anxiety levels in both children and their caregivers.
Lastly, food allergies in this study seemed particularly linked to social anxiety and fear of rejection among their peers. In an interview, the lead author of the study, Dr. Renee Goodwin, stated that "Management of a potentially life-threatening condition may be anxiety provoking, and some children may experience increased social anxiety about being "different" from other children depending on their age and how food allergy is managed by adults in a particular setting." 
Researchers call for further investigation into the relationship between food allergies and childhood anxiety to determine ways to best meet any mental health needs.
Treating Food Allergies in Kids
If you believe your child may be suffering from food allergies, schedule an appointment with an allergist. They can help to determine your child's specific food triggers via allergy testing and provide you with medication like an EpiPen to have on hand in case of a severe reaction.
The best way to treat a food allergy is to avoid all triggers. This means being aware of what is in any dish your child orders at restaurants and being mindful of what foods you pick up at grocery stores or the Madison County Farmers Market.
For more information or to schedule an appointment for your child, contact North Alabama ENT Associates today.